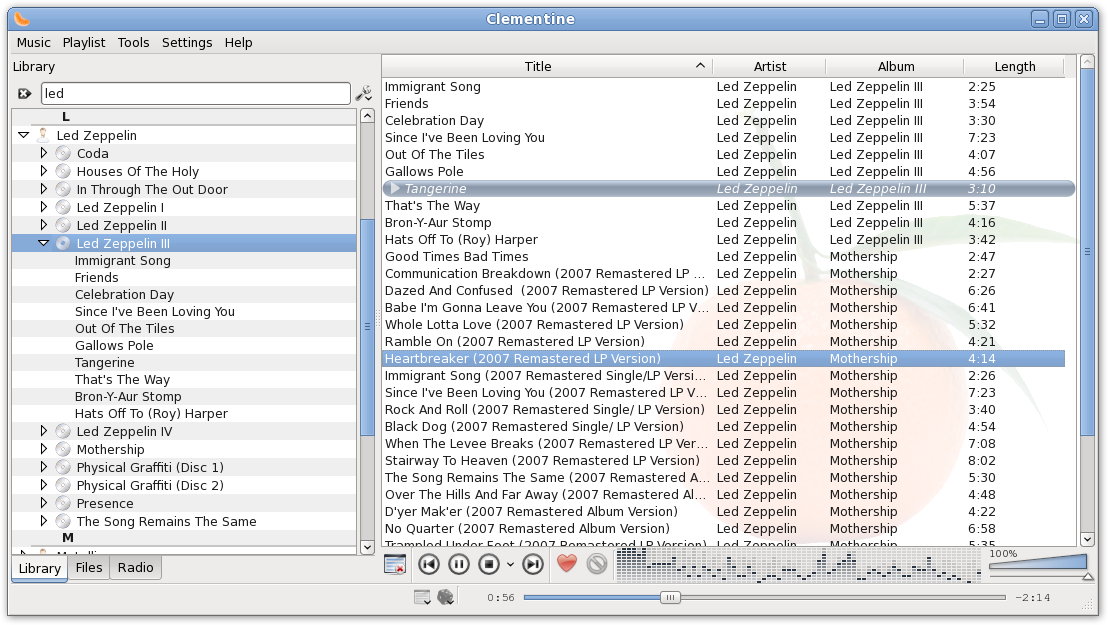 Clementine Player Musik yah nih dia yang mana katanya Port of Amarok 1.4. Fitur yang diberikan adalah kita bisa mencari yang di inginkan terus radio internet kayak las.fm dan somaFM dan lainnya. Oke kita copas aja yah hihi...
Features
* Search and play your local music library
* Listen to internet radio from Last.fm and SomaFM
* Load M3U and XSPF playlists
* Edit tags on MP3 and OGG files, organise your music
* Download missing album cover art from Last.fm
* Cross-platform - works on Windows, Mac OS X and Linux
* Native desktop notifications on Linux (libnotify) and Mac OS X (Growl)
News
Version 0.2 released - Tuesday 23rd March 2010
It's been just over a month since we released the first version of Clementine. This new version features album cover-art, better "Various Artists" detection, support for loading playlists, and much more. See the changelog for more information. Download version 0.2 for Windows, Mac and Linux from the
downloads page
.